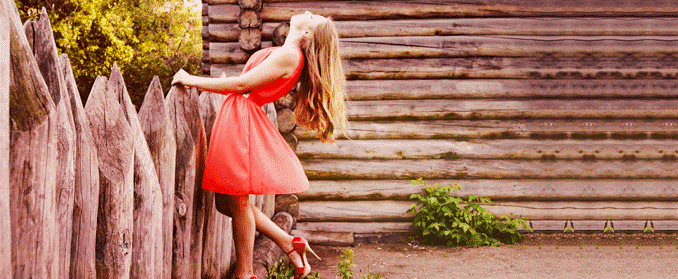 4 Flattering Dresses To Wear In The Sweltering Summer Heat
Summers! A time when it seems impossible to look your best no matter how hard you may try. The reason for this phenomenon is, well quite simple to fathom. It's due to the unbearable heat and those un-ignorable sweat marks that constantly seem to appear when you accidentally wear a light color outfit such as grey or blue. Now, men might be able to endure the heat in summer by wearing any sort of outfit they want, but when it comes to women the situation becomes a little bit difficult. Because of the fact that their wardrobe is filled with a lot of options to wear. It can become a tad bit confusing. But don't fret if you get confused on what to wear just to look your best this summer season. So, without further ado here are 4 amazing dresses that you can wear to save yourself from the sweltering summer heat and look your best at the same time.
An Off-The-Shoulder Cotton Fringe Dress
If you're looking to get that perfect tanned look for yourself this summer season. Then the off shoulder cotton fringe dress is just the right thing for you and here's why. A) Because it's made of cotton a 100% light fabric that'll help your body breath easily as you walk around and B) because of how the dress radiant colors shine among the heat of the sun making the dress look more extravagant than it is. On a plus note, this is the sort of dress that can help you shine through the season by truly illuminating your radiant beauty as you roam around the streets of your city.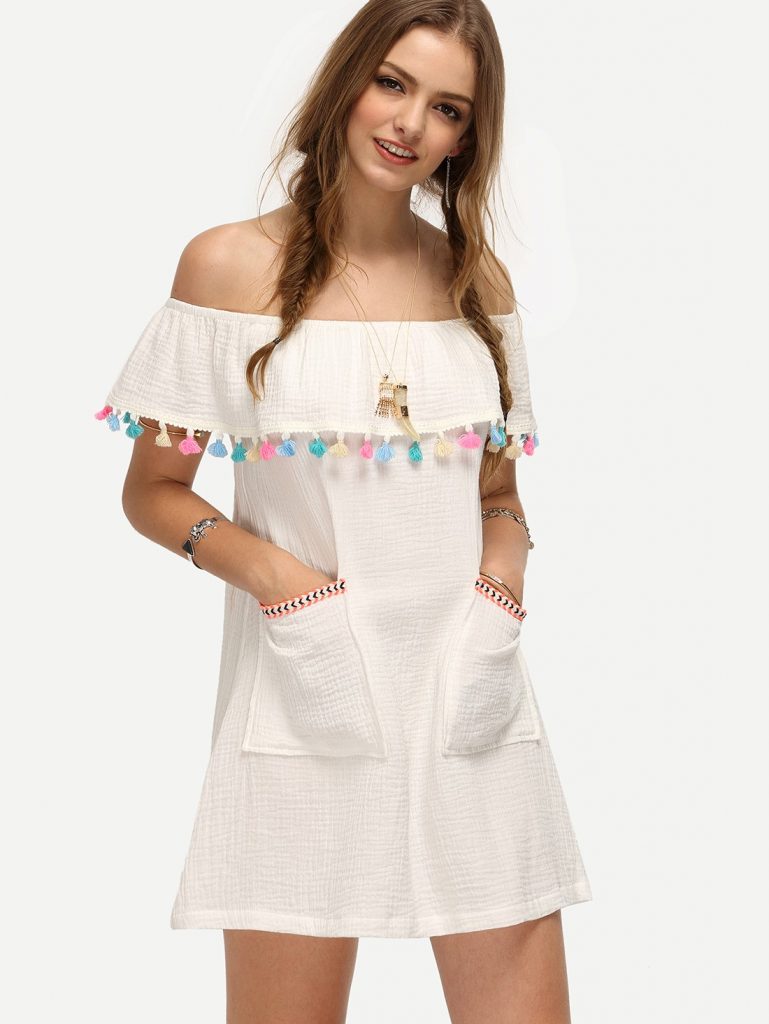 A Ruffled Mixed Print Tie Dress
Now, this is the sort of dress that absolutely screams summer. With its beautifully designed floral prints and with the stunning striped look it displays on the wearer. This is by far the perfect dress for the summer season for you to avail. Not only will it make you stand out among a crowd but it will also help you to manage that uncomfortable heat in the summer season.
A Plus Size Cold-Shoulder Maxi Dress
If you love to wear clothes that have a radiant flower pattern on them then this is the perfect dress for you. With its amazing look and elegant design. The dress can not only be used as a casual outfit but can also help you stand out in the spotlight as you attend a fancy event. More importantly, this sort of dress is trending currently. So if you were to pick this one fabulous dress for yourself you can easily even partake in becoming a trendsetter among your friends and family.
A Lace Fit Flare Dress
Lace Fit Flare Dress is the king of outdoor parties. No matter what the occasion this dress will help you look the best. With its plain fabric and a soft lace look from your neck to the bottom especially in a white color. It's like a dress that popped straight out of a fairy tale and appeared right in your closet. The best thing about this dress is that you can easily utilize it with any of the accessories that you desire making it even more desirable. If you are looking to avail this dress then you might be able to get your hands on it at a great price. Because a lot of well-renowned brands are offering this dress on sale at the moment and there are a ton of discount codes available online that you can use it to avail this dress. Example Anthropologie Discount Code UK.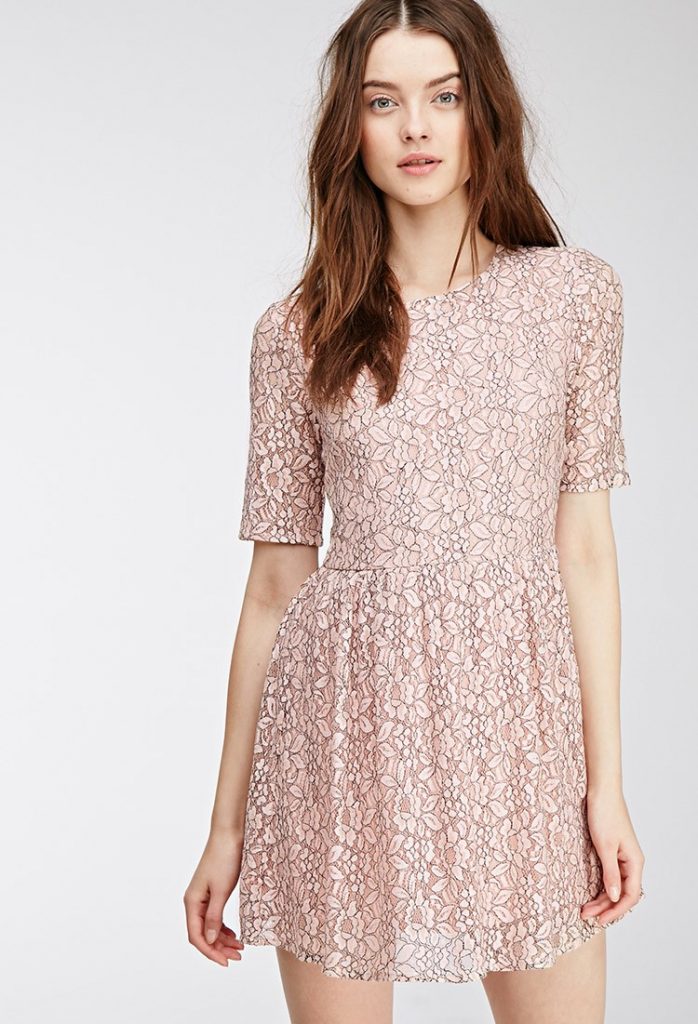 These dresses are the top picks from a great line of summer dresses. But the real reason for these dresses to be included in the list is because they are easy to find and are perfect for all of those who want to look top-notch at any moment in time this summer season. If you are looking for a great range of cut-throat prices on these dresses then we suggest that you use the Anthropologie Voucher Codes and take a gander at their website to find some even more mesmerizing dresses to help you cope up with the sweltering heat this summer season.