Eco-Friendly Trick or Treat Ideas for Halloween 2021
/ By Sandy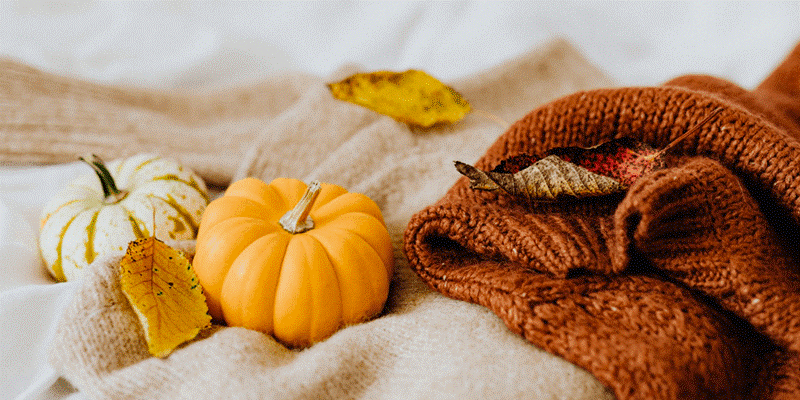 It is that time of the year when the trees will lighten up colourful lights, and the pumpkin spice will be everywhere. Fall is officially here. And this means the countdown for Halloween has begun. Halloween is all about trick or treating, haunted houses, carving pumpkins, and costumes. But when the Halloween parties are over and when the kids are done with all the trick or treat looting, the sight is so demoralizing as there is a lot of waste.
Even if you are a complete environmental lover, you can't force yourself not to take part in the glamourous candy extravaganza. Don't fret. While it's difficult to have a fully waste-free Halloween, it's remarkable how close you can go while still being festive and have a good time. As there are still a number of plastic-free tricks or treat options out there; and doing so is actually a lot easier than you think. On top of that, you can save so much on your online shopping through festive Halloween deals. Have no fear. Consider stocking up on these trick or treat ideas listed below instead of relying on the plastic-wrapped usuals. Let's get started.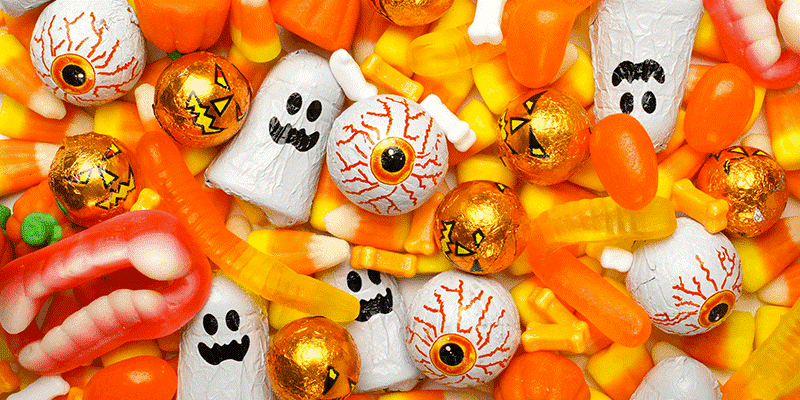 Look For Plastic-Free Halloween Decorations
It's not difficult to think of ideas to decorate for zero-waste Halloween parties; you simply have to be a little more inventive. But the good news is that it will almost certainly save you money with the exciting Halloween discount codes available on sites like ours. So, it won't take much time to transform your home into a haunted house. Try repurposing items for Halloween plastic-free decorations. Look for dried corn stalks or straw bales if you live near a farm. Try to give your house an autumnal feel. Natural festive decor doesn't have to be limited to pumpkins and gourds.
Zero Waste Halloween Trick or Treat
While you may not know what your neighbour's family put in their trick-or-treat bags, you can control what Halloween candy you eat and pass it out to trick-or-treaters. Trick-or-treating can be the most difficult aspect of an eco-friendly Halloween since children are now taught to only accept sweets in their original packaging for their health and safety, the chances of escaping the plastic and sugar waste decreases.
Paper Wrapped Candies
Ask your kids to recycle paper and foil as you dole out your eco-friendly Halloween sweets. They might not recall in the midst of their sweet comas, but it's worth a shot. There are some candies like Nerds, Milk Duds, Junior Mints, Dots that come in little cardboard boxes. If you don't have access to any bulk retailer, buy bags that will give you the most candies for the least amount of waste. Or maybe try out some loose treats. This might not be the best option for giving to strangers, but if you live in a small town where you know everyone, you might be able to get away with it. Don't forget to check out the Halloween candy deals we have for you in different stores on our site.
Try Out Candy Alternatives
Fruit can be a nice candy alternative if your neighbours are trustworthy. A dish of poison apples or pumpkins with jack-o-lantern faces drawn on could be a refreshing departure from all the processed sugar. If you love to craft, make small orange witches. Glue a black paper cap to an orange and draw a face out of cloves, chocolate chips, or paper bits – whatever you have and whatever you like.
Buy Some Fancy Chocolates
If you are willing to pay a premium for a high-end chocolate, there are some good stores available on our website that sell their bars and truffles in compostable packaging. Plus, they do have a tremendous variety of chocolates like those Hershey's kisses and Halloween-themed eyeballs which you can them at the most reasonable prices through Halloween deals.
Create Something That Can Be Recycled
If you don't have the time or energy to design your own Halloween costume, consider holding a costume swap or ask friends to lend you anything that will allow you to quickly put together a costume. You can recycle anything once you're done as long as you don't add anything that will contaminate the paper or cardboard. Cardboard works well for a Minecraft character outfit, Rubik's cube, or robot. On the flip side, you can use thick coloured paper to make signs, stripes, wings, and other details. Even if it feels like you're hurriedly putting up some DIY project together, it'll almost certainly be of higher quality than prefabricated costumes, which doesn't last more than a night, let alone from year to year.
Zero Waste Halloween Costumes
Perhaps you were that lucky lad who had wonderful parents who made you realize your costume fantasies. Now is the right time to turn yourself into that person again. Or create costumes for your little kiddos! You won't go out of choices when it comes to Halloween costume ideas. Try out a trench coat that will make you look like a spy or a fishing vest that can make you look like a safari guide zookeeper, or a leather jacket to give yourself a 50s rock and roll image. With a few add-ons, sweatshirts and sweatpants can be transformed into different animal creatures. Even everyday clothing outfits with a little make-up are a perfect fit to disguise yourself as a zombie.
Halloween is supposed to be scary, but that doesn't mean it has to be dangerous for the environment. You can reduce the amount of garbage by giving a little thought to your costumes and decorations without taking the eerie mood away from the celebration. These eco-friendly trick or treat ideas for Halloween are hardly exhaustive, and you can easily try them out to make this year's Halloween a memorable one. The point is, it is completely possible to hand out plastic-free trick or treats. So, start planning your plastic-free Halloween today while staying budgeted with the amazing Halloween deals!
онлайн займ на карту маэстро
credit-n.ru
займ онлайн на киви кошелек срочно
вивус займы
credit-n.ru
займ на карту без отказа без проверки