How to Maintain Good Posture
/ By Sandy
When it comes to looking after our bodies, maintaining good posture is one of the most important things that we can do to avoid health complications. Unfortunately, with so many of us working desk jobs and spending hours hunched over our phones, our spines are starting to pay the price. Poor posture can create both long- and short-term health complications so it is super important to address bad posture as soon as we become aware of it. 
Good posture is also known as a neutral spine. This means that the muscles supporting the spine are equally balanced, so there is no unnecessary stress or strain on any part of the back. There are a number of benefits to maintaining a neutral spine, such as Reduced lower back pain
Fewer headaches
Increased energy levels
Less tension in shoulders and neck
Better breathing capabilities
Improved circulation
Improved digestion
Improved core strength
So, how do you ensure that you are maintaining the best posture possible?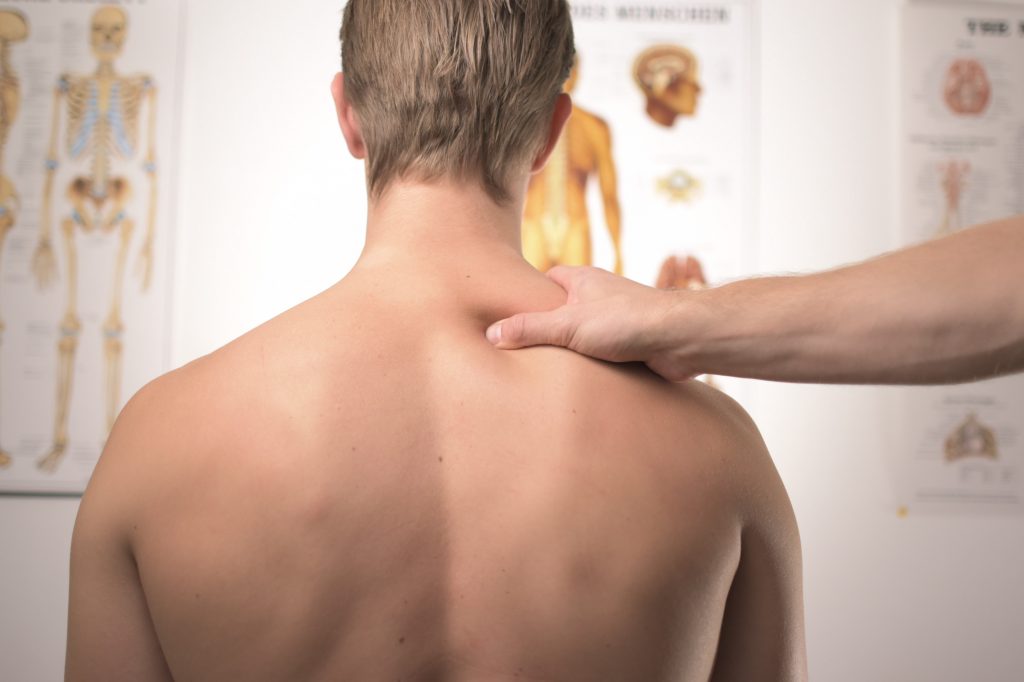 Workout
Regular exercise incorporating plenty of core strengthening moves will help you to build strength and endurance in your spine which will, in turn, help you to maintain great posture. So, put your best workout gear on and hit the mat with some of these spine friendly exercises:
Planks
Tree poses
Overhead arm raises
Neck stretches
Hip flexors
Russian twists
Bridges
Sleep
It's also very important to check that you're maintaining good posture as you sleep. We spend more than a third of our lives in bed, so our sleep times are an ideal place to start when it comes to adjusting posture. This can be tricky to manage, especially if you move around a lot during the night. However, there are a few ways that you can make sure that your spine is getting optimum support:Sleep on a firm mattress
Use a specially designed pillow to support the neck
Avoid sleeping on the front
Try placing a pillow between the knees for additional support
Standing
When we become more aware of our posture, it's possible to notice how badly we hold ourselves while standing. Stand up and face the wall. Notice whether your shoulders are slumped forwards, your head tilted back, or if your tummy is sticking out. If any of these things are happening, you need to adjust the way you stand to promote better spinal alignment. If your job involves standing for long periods of time, then you need to check in with your posture as regularly as possible to ensure that your back does not suffer from long-term complications.
Tuck your stomach in
Rest weight on balls of feet
Straighten the spine and pull shoulders back slightly
Pull shoulders away from the ears
Push chest up and out
Workstation
If you work from home or regularly play online, setting up your workstation is key to ensuring that your posture isn't adversely affected. There's no getting away from the truth that these routines involve a lot of sitting down and looking at screens and that can put a lot of stress on the spine, so it's worth getting your workstation adjusted so that you can sit comfortably while you're working or playing. There are a lot of similarities between online gamers and office job workers when it comes to being on the computer, so even if you don't have a boss to report to, it's still worth doing a risk assessment on your computer set up to check for signs of stress on your spine. Here are some tips to get started
Keep the mouse close
Keep feet on the floor
Have screen at eye level
Keep keyboard in front of you
Use a headset for phone work
Take frequent breaks
It might seem like an awful lot to remember, but maintaining good posture is an essential part of keeping our bodies active and strong. By incorporating these techniques into your day, you will start to notice an improvement in your posture as well as reduced back pain, fewer headaches and an improved sense of well-being.
микрозаймы