Is moving home yourself better than using a removal company?
/ By Sandy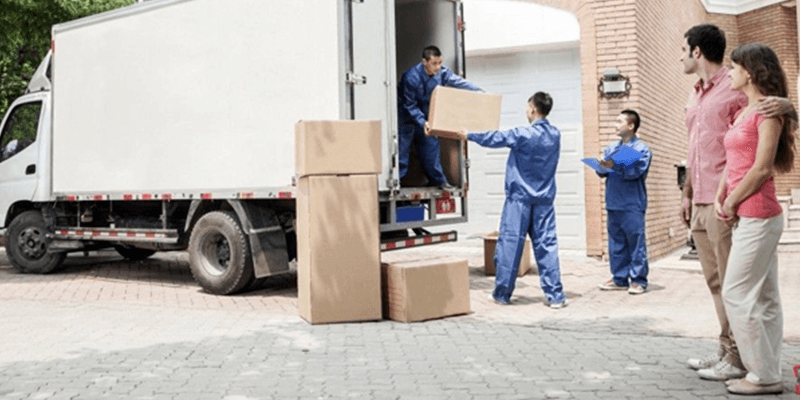 There's something about removals that makes people want to do them themselves instead of hiring a professional removal company for the job. Admittedly, it looks like hard work, but something makes people think they can do it and save a bit of money in the process. But is it really better to take care of your own move? Or is it better to get some professionals onto the job?
How far are you moving?
If you're moving over a long distance, you're going to have to find a vehicle large enough to transport all your belongings. You're going to have to make several journeys if not, which could bump up your fuel costs and van rental costs. You'll also have to count upon enough family and friends being available to help you when the move takes place. All of this can drag out the move and make it more stressful than you'd like it to be.Hire a removals company to do the job and you save yourself all this hassle and the extra costs. They'll have the resources and the equipment to cover the journey and the move in one go for you.
How comfortable are you with driving a large vehicle?
But how comfortable will you be driving it? If you're not used to driving large vans or trucks, this will slow you down and make the move more stressful. Parking, reversing and navigating narrow roads are all harder in a bulky vehicle. Here the removals company wins again and can remove this element from a process that, in general, is already stressful.
How much time do you have to pack?
You can do your own packing and save money, but the more stuff you have, the longer it's going to take? Additionally, you'll have to find the materials and organise packing while you're making the other moving arrangements and going about your life in general. Hiring a removal company is a quicker option. They have the materials and the skills to pack your belongings skilfully. You may pay extra for the service, but hiring them to do your packing will free up time for you to take care of other things.
Do you have the time to load and unload the vehicle?
Imagine the fun and games of trying to fit all your belongings into your van, as well as loading and unloading it safely. Items may be heavy or bulky, but it won't matter to your moving company. They'll load your boxes, furniture and other belongings into their van in a jiffy. Not only that, but how many pianos, pool tables, sofas, fridges etc have you shifted in your time? Unless you've worked in removals yourself, the chances are it won't be as many as a removal company. They'll have the experience to deal with cumbersome items not just efficiently, but also safely, whereas when you take on your own removals, you lack the experience and training to do so and will place yourself at risk.
Removals companies win hands down here!
What about insurance?
This is important. When you take on a move yourself, you may have to cover the full cost of repairing and/or replacing items in the event of loss or damage to them during the move. That's part of the risk of packing and transporting your items yourself.
Removal companies are well aware of the different hazards of moving and will have insurance cover for the whole year round to address any damages or loss that occurs during a move. Note their insurance may only cover a part of the cost(s), however. Check your removal company's insurance policy before hiring them.
Can you handle moving day challenges?
Moving day can throw up all sorts of unpleasant surprises. Removals companies know how to anticipate moving day challenges, such as bad weather on the day, and keep things moving in unforeseen circumstances. Whatever the problem is, they'll keep a cool head and tackle the situation while you go about other matters. Would you be able to without them? Although there are certain advantages to be had by transporting items yourself, the smarter move is to hire a removals company. They save you time and effort and, in the long run, money. The savings you think you're making when you organise your own move can soon go up in smoke if you organise it poorly or things don't go to plan.
быстрый кредит онлайн на карту
credit-n.ru
займ на карту срочно круглосуточно
online кредит на карту
credit-n.ru
онлайн кредит без процентов на карту