Men's Contemporary Bracelets That Compliment Every Style
/ By Sandy
When we talk about styling ourselves up, we can all agree that minor changes in our accessories can drastically change the way of a good looking outfit to an outfit that looks godly. But! Only understanding of these minor changes isn't enough because when it comes to men's fashion. One must not only know how to accessorize appropriately but, should also have the proper tools to do so at all times. Having these tools at one's disposal is what separates the professionals from the amateurs.
Consider the bracelets as an ultimate example of minor changes that can drastically improve how an outfit would look. On the surface, it's merely a metal loop or a piece of fabric that you slap on your wrist nonchalantly. But! When you pick the right one, this minor piece can quickly refine, elevate, and even enhance the ensemble you got on in ways that you could never imagine. Now, putting on any bracelet is simple, but if you genuinely desire to enhance the ensemble, then finding the right one that alights with the outfit you got on would require some work. But fret not, because we thought of doing the heavy lifting in your stead & prepared a list of men's contemporary bracelets that complement every style below. So, take a gander at it and accessorize yourself with the one that you think would genuinely bring out the best in an ensemble of your choice.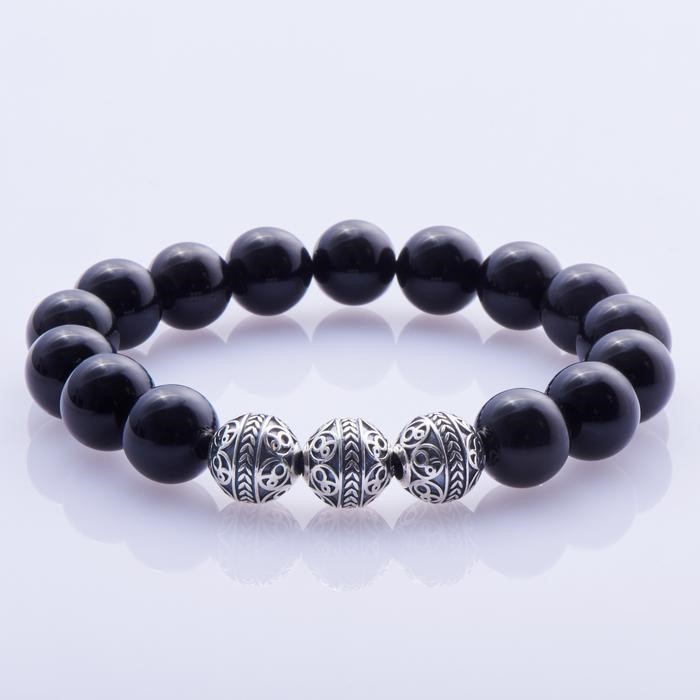 Azuro Republic
The first brand on our list of men's contemporary bracelets is Azuro, the brand focuses on fusing handcrafts with the current fashion trends, which gives them an entirely new look. With over 30 years of experience in mentorship and 18 different methods using precarious minerals, and valuable items they finally created the perfect series of products that will define a gentleman. But aren't we talking about bracelets here! At Azuro the bracelet series is quite breathtaking with items like obsidian, tiger eye, lapis lazuli, hematite, & plenty more high-class bracelets. You are bound to find a piece that will compliment your ensemble in a way that makes you the centre of attention.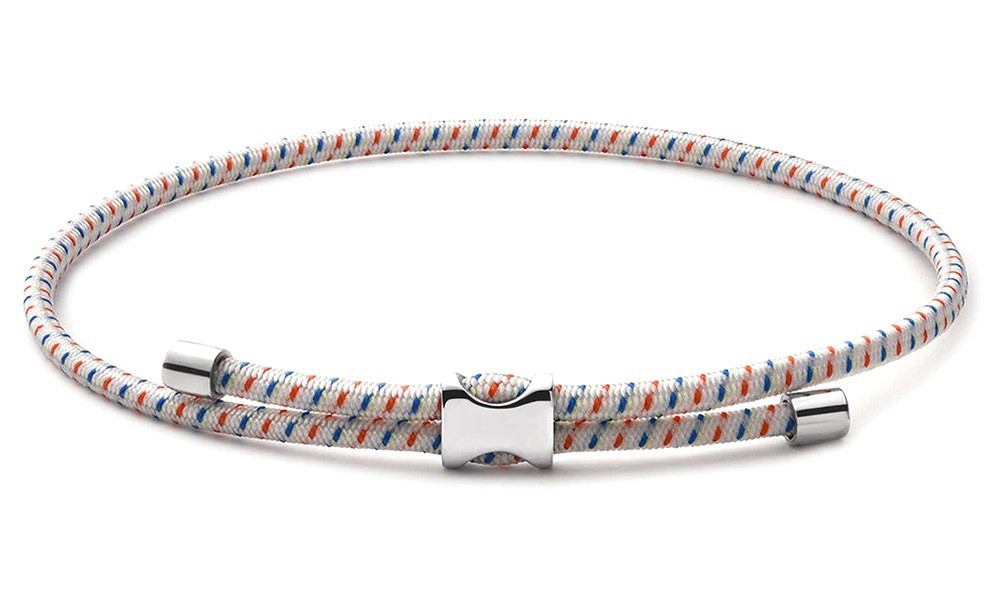 Miansai
Started in 2009 Miansai has become one of the leading brand that offers affordable and stylish jewelry. It's Italian leather, and marine rope bracelets has long been the bread and butter of the company. But! If you think that this is all that miansai has to offer then don't be mistaken. The company became one of the leading brand only by adapting and expanding to the current trends that all men like. The bracelet designs that miansai has are subtle and stylish to make a man's accessory look sober yet elegant on an ensemble. So, if you're looking for something glittery and shiny than this brand is probably not for you, but those who love a subtle touch of elegance on their wrist, go for it.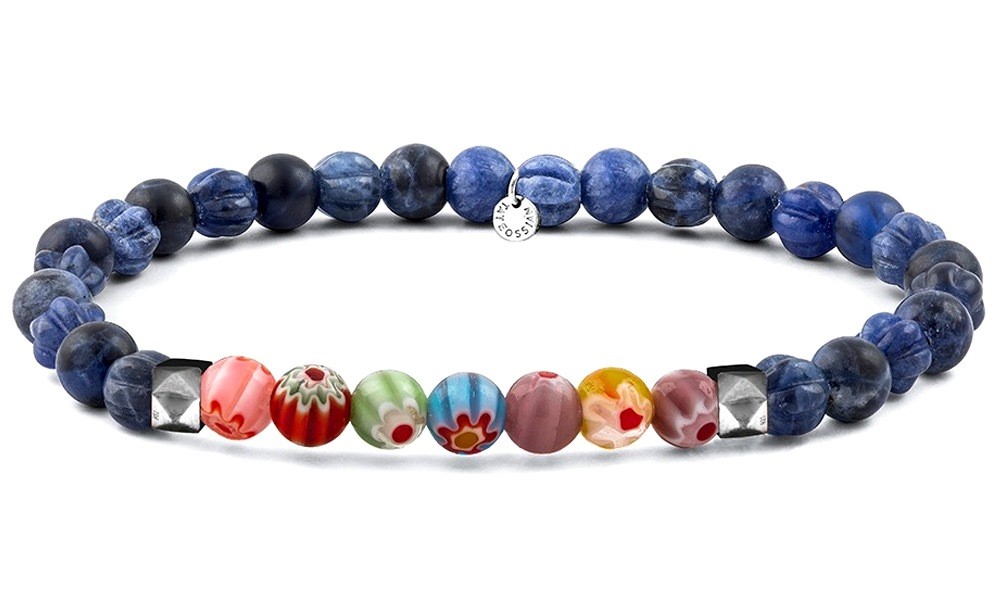 Tateossian
Tateossian's main goal is to arm the consumers with a unique way to express their personalities and individualities in the form of an accessory. You might have heard the saying 'dress good and you'll feel good' this is exactly the sort of thing that tateossian goes for when creating any product giving them a unique signature that no other brand does. The bracelet designs at Tateossian consist of fossils, meteorite, and copper nuggets that go side by side with pieces like gold, silver, marble, and even diamonds sometimes. Bracelet options range from leather, cable, and rope incorporated with all of the items mentioned above. Making it a hard choice for the consumer to decide on what to buy, since all of them look so magnificent and perfect to pair up with any ensemble.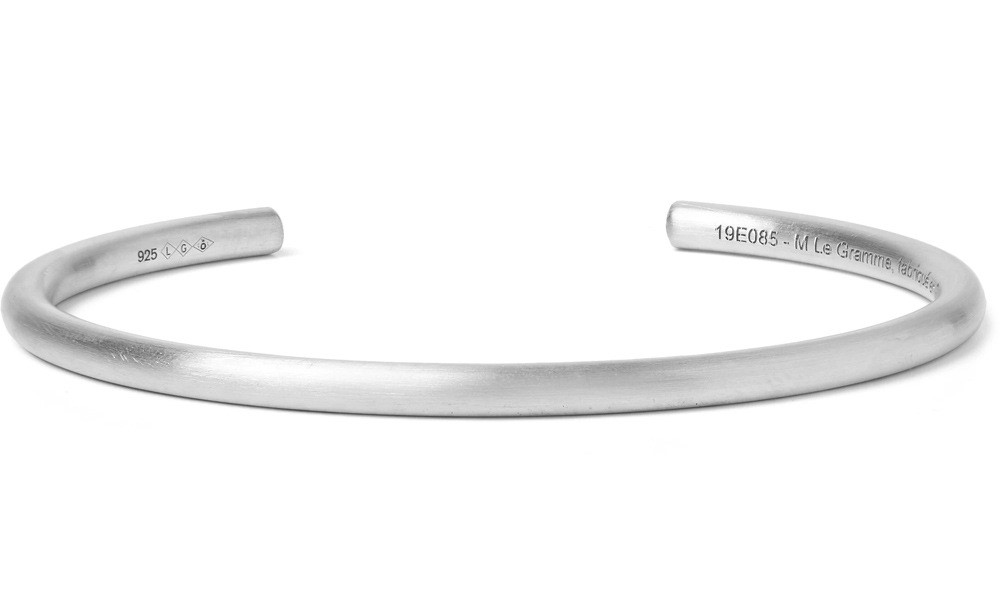 Le Gramme
When we talk about contemporary bracelets we absolutely cannot forget about le gramme, because it is this bracelets minimalistic cuff look that has taken over the world of fashion by a storm. Though Le Gramme offers rings, necklaces, and other jewelry items its bracelets are the one thing that you'd end up loving. Why? Because of how these metal cuffs are customized to cater your appearances. The bracelets are available in two types one is a metal cuff, while the other in a ribbon shape, both carrying the elegance of Le Gramme's precision customization & style.
Mikia
Over the course of this blog we talked about different brands of contemporary bracelets that in a way were different yet same due to their design, which includes the use of metal and ribbon. But! Now as we come to a conclusion saving the best for last was in our hands, and the last bracelet we chose to mention in this list is none other than the popular Mikia. A bracelet created by Aki Mitsubayashi during her many journeys across different cities, the bracelet is an embodiment of her travels, each one has a unique and different aspect to it, and the best part is that each speaks a story of her travels. The design is quite stylish, and elegant, making it a perfect suitor for the ensemble of your choice.
займы онлайн без залога